Filters
Registration
What kind of account should I open, personal or business?
How long does it take to open an account?
For a personal account registration, it should only take a few minutes. We will then verify your details and contact you.
For business account registration a dedicated account manager will be in touch to guide you through the onboarding process.
Where can I view your terms and conditions?
How soon can I make a transfer after opening my account?
As soon as we have verified your documents, and opened your account, you can arrange a transfer. You can arrange transfers online up to £10,000 (or currency equivalent). Please contact us by telephone to arrange any transfers over £10,000.
What identification documents do you require?
For personal accounts click here
For business accounts please contact your account manager.
Why do you need my identification documents?
To remain compliant with our regulatory & legal obligations, we must complete 'Know Your Customer' checks on every client, be it an individual or company, that transfers money with us. A customer's identity data must then be verified using sources independent of the customer such as passports and driving licenses, and proof of address such as utility bills.
I am trying to enter my passport number, what is an MRZ?
We require the MRZ number which is the long number at the bottom of the photo page of your passport as shown here (highlighted in green). Please ensure you are accurately entering the full number.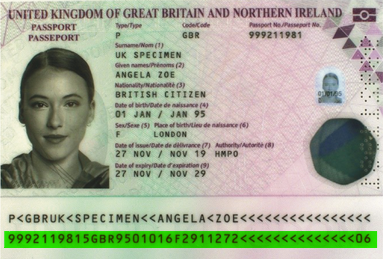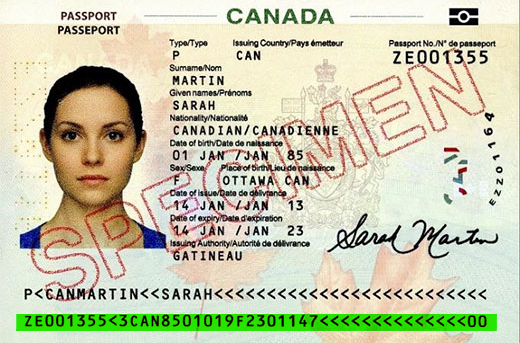 I don't have an account yet; can you give me a rate?
No, please open your account with us, then we can provide live rates, to register click here
Ordering Currency
How do I get a quote/buy currency?
For transactions up to £10,000 (or currency equivalent) login your GC Partners account. For transactions over £10,000 (or currency equivalent) simply give your account manager a call.
I have forgotten my client number and/or password
You can obtain a reminder of your client number and reset your password by clicking here and click 'Forgot Client ID' or 'Forgot Password'.
You will then receive an email confirming your client ID or a new password. Don't forget to check your spam folder.
I have purchased currency and need to cancel. What are my options?
If you need to cancel your order, or if you are unable to make payment for your currency, you will need to call us as soon as you can.
Currency orders are legally binding contracts, as GC Partners purchase your currency for you at the time the order is placed. Any cancellation of a currency purchase may result in additional charges.
What is the minimum amount I can transfer?
The minimum transfer amount is £200 or equivalent in your currency.
What is the maximum amount I can transfer?
There is no maximum that you can transfer with us.
How long does it take for my funds to reach you?
GBP payments normally arrive the same day, with most other currencies usually within 24-48 hours, for exotic currencies allow up to 5 days. Please contact your account manager if you need clarification on specific currencies. Timeframes can vary depending on bank holidays or local bank opening days and times.
What options do you have available for buying currency?
We have many options available to suit all our customers.  Go to our Transaction Types section below for more information
Where do you transfer money to?
Globally, last year we sent payments to over 125 different countries. If you have a query regarding a specific country, please get in touch.
What currencies do you trade?
Currently GC Partners offer 38 different currencies, so whether you need to send funds to Europe, North America, Middle East or Asia, there is a good chance we can help you with your currency needs.
Always check with your account manager to find out if a particular currency is or will be available in the future.
When can I book a transaction?
Amounts up to the equivalent of £10,000 can be ordered 24/7 via your GC Partners account, login to access live rates.
Amounts over the equivalent of £10,000 can be purchased during our standard working hours (excluding bank holidays) directly with your account manager.
Can I order cash and have collect/have it delivered?
We do not provide cash. We offer a strict bank-to-bank transfer service to our clients.
Payments
How do I pay?
For all currencies, the quickest way to pay is by bank transfer. We will provide you with our bank details at the time of purchasing your currency, and you pay by bank transfer.
Always remember to include your client registration number as the reference on the payment, so we can immediately identify the payment as yours.
Can I pay you by debit or credit card?
We do accept Sterling payments of up to £10,000 by UK debit card.
We do not accept credit card or American Express.
Debit cards take up to 3 days to reach us, therefore payment by bank transfer is quicker.
How can I pay by debit card?
Login to your secure GC Partners account.  Choose the option to pay with your debit card and add your card details.
Please note we do not store your debit card details.
We cannot accept debit card payments by telephone.
My debit card payment was declined, what do I do?
You will need to contact your bank to make sure that they will release the payment before attempting to make another payment. Once your bank has confirmed it is ok to try again, login to your account and select PAY FOR DEAL. DO NOT CREATE ANOTHER DEAL.
Alternatively, you can arrange payment by bank transfer. Please contact your account manager for the account details.
Can I pay by cash or cheque?
No. We do not accept cash or cheque payments.
How long do I have to pay GC Partners?
We ask that you make the payment to us as soon as possible, ensuring the funds arrive by the agreed settlement date.
I am a US based client. Can I transfer money with GC Partners?
Yes, you can. If you are a US resident, you can open your account here.
I did not include my client reference on the bank transfer to GC Partners, what will happen?
Your payment will be allocated to your transaction, although it may take a little longer.
My bank has daily limits on the amount I can transfer, what can I do?
If you tell us when you are booking a transaction, we can arrange a suitable contract to allow you the time needed to pay.
If you find out you have limits after booking the deal, let your account manager know as they can help make the arrangements required to allow you extra time to pay.
Can I pay you from a joint bank account?
I cannot pay by the date shown on the contract, what should I do?
Contact your account manager as soon as you think there may be a delay, for us to find the best solution to help you.
I need to send funds to you; how do I find your bank details?
Once you have booked your transaction, you will receive an email confirmation of the transaction which will include the bank details you require.
Can I have a friend/relative/another company pay for my currency purchase?
Please let your account manager know at the time of booking your transaction if the payment is not coming from an account in your name. We will need some information about the payer. This may hold up your payments being sent out.
Beneficiaries
What information do you need for the beneficiary account?
Bank details are specific to the country your payment is going to. Please contact your account manager for information.
I need to send funds to someone else, is that ok?
That is fine, we can send to any third-party account for you, including solicitors, real estate agents, or just to pay a bill.
How do I give you the bank details of where to send funds?
I would like to send funds to more than one account, is this possible?
How do I know if the funds have been sent out?
You will be emailed when your funds have been sent out. You can also check the status of your transfer at any time via your online account.
Exchange Rates
What exchange rate will I get?
When you book a transaction online, or by phone, we will confirm the rate of exchange we can offer you, and you can accept that rate if you are happy with it. This rate will then be fixed and will not change.
How long is a quoted rate valid?
Rates fluctuate every 2 seconds! Therefore, we offer a live rate for you. If you are not ready to book your transaction at that time, the rate will change, and we will requote when you ready.
Why can I not get the rate shown on TV/internet/the news?
Exchange rates shown on television, in the newspapers and on the internet are normally the mid-market rate. The mid-market rate is the rate that is mid-way between the buy side of the market and the sell side of the market. It is not an achievable buying rate for anyone. These rates give you an indication of which way the market is moving at a given time.
What is interbank rate?
Interbank Rate is often confused with the mid-market rate. Interbank is the level banks buy and sell to each other at when they are dealing in vast quantities. It is not a level that individuals or companies transferring funds can buy currency at.
What do I do if I want to wait for a particular exchange rate?
If you are not in a hurry and are hoping to wait for the rate to hit a certain level, let your account manager know, and we can set a Limit Order. This will automatically purchase your currency for you at your preferred rate if the market hits that rate.
Just bear in mind that this option is a legally binding contract to buy currency at that rate, so if you're not ready to commit just yet you can set up a Rate Alert instead.
A Rate Alert notifies you if the market has moved to the rate, you were looking for without the obligation to proceed with any transaction. You can set up a Rate Alert via your online account and receive a text or email alert when your desired exchange rate is achievable.
How do I set up a rate alert?
You can set a rate alert by logging into your account and receive a text or email when your desired exchange rate is achievable.
Is a rate alert the same as a currency contract?
No, it's just a guide to help you. You have made no contract, and you have no obligation to purchase the currency. Once the rate is achieved you can discuss with your account manager what you would like to do next. You will be able to discuss your currency options and decide when the time is right to transfer your funds.
Charges
Do you have any charges?
There are no charges or fees to use GC Partners foreign exchange services.
In some countries, the beneficiary bank may charge a receiving fee, which is unfortunately out of our control, and would be applicable regardless of which provider is used to send funds to that bank.
In some countries the sending bank may have a charge. For information about sending funds from AED please see our AED section.
How much does it cost to send funds internationally with GC Partners?
With GC Partners there are no charges.
Transaction Types
I need to transfer money immediately what is the best way to do this?
A Spot contract – buy now, pay now. A simple way to transfer money fast at today's rate. It's ideal if you need to send money right away. You agree the rate over the phone or online and send your payment to our designated client account. Once received, your foreign currency is transferred to the bank account of your choice.We allow up to 2 working days for payment to reach us. Ideal for a one-off transaction for a property purchase, or when you would like to buy currency as and when you need it, as often as you need it.
We allow up to 2 working days for payment to reach us.
Ideal for a one-off transaction for a property purchase, or when you would like to buy currency as and when you need it, as often as you need it.
I want to buy currency now, but don't need it for a few months, what is the best way to do this?
A Forward contract – Buy currency at the rate now and pay later. You pay a holding deposit to secure the rate. This is not a fee or a charge, it is a deposit payment deducted from the total amount purchased.
The exchange rate is secured, and the currency held for you until you pay the balance by an agreed date in the future. Perfect if you are paying a deposit on a property and have a balance to pay at a later date.
What are the advantages of a Forward contract?
A Forward contract allows you to fix the exchange rate now and it minimises the risk of adverse currency market movements.
It is ideal if you want to work to a fixed budget or are concerned about exchange rate movements affecting your purchase.
Forward contracts are ideal for both individuals and companies.
How long can I fix the exchange rate for?
We can arrange forward contracts from 1 week up to 12 months.
What is a maturity date?
The maturity date is the date by which payment is due to GC Partners
I have stage payments to make, will a Forward contract work for me?
Yes, forward contracts are ideal for this. You can access your funds at any time before the maturity date by paying the contract in part or full.
What happens if the exchange rate moves after I have bought my currency?
As soon we you instruct us to purchase money, we buy your currency for you. Therefore, the amount you are due to pay and the amount of currency you have purchased will not change.
I have a particular rate in mind but don't have time to constantly check the rate, can you help?
A Limit order – If you have a rate in mind, we can set a limit order. It's great if you're budgeting for a certain exchange rate. You only buy once the limit is reached. If the currency moves in the correct direction and the limit order is fulfilled, the currency is bought automatically. We'll notify you and the transfer is settled in the same way as a spot transaction.
This is great if you want to take advantage of overnight spikes in the exchange rate. You are not restricted to waiting for office hours as the contract will be completed while you sleep!
I need to transfer money every week/month do you have a regular payment option?
Security
How does GC Partners keep your money safe?
Global Currency Exchange Network Ltd trading as GC Partners is authorised by the Financial Conduct Authority (504346) and supervised by HMRC (MSB 1213718) You can check GCEN´s regulatory status here.
GC Partners is independently audited each year by 3rd party compliance specialists to ensure that all processes, procedures, and controls are in line with FCA guidelines and our legal obligations.  
GC Partners has Professional Indemnity (PI), Directors and Officers, and Cyber insurance.

Our compliance team works hard to protect both GC Partners and its clients from any potential financial crime and remain compliant with our regulatory obligations.  So, if things sometimes take a little longer or you see new questions popping up, it's so we can keep compliant with our regulatory obligations. All money we receive for clients is kept in segregated client accounts.
This means that your money is held separately to our own company money. Your money is not an asset of the business, so in the very unlikely event of anything happening to us, your money is protected.
What happens to my money whilst you have it? Do you invest it?
We cannot invest client money as we are not regulated to do so, and we do not accept client instructions to speculatively trade.
GCEN is classed as an Authorised Payment Institute with the FCA, so we are not allowed to speculate on the currency markets using client funds. All client money is held in secure safeguarded client accounts. It is not invested over night, nor do we buy and sell it several times over to make a profit.
Your funds are simply held for you in a segregated client account.
How do you make your money?
We give you a commercial business rate typically 2% to 3% better than your bank and make our money by taking a small margin on the exchange rate as we have a high daily volume of business.
How do I know my information is secure?
Any client documentation is uploaded to your account on our secure systems. We have extremely high levels of IT security and firewalls to ensure all client information is safe, secure, and confidential, and not used for any other purpose or sent to any third parties.
Can I read other client's feedback and testimonials?
You can find hundreds of honest reviews written by our clients on Trustpilot. We're rated 4.9 out of 5 which is amongst the highest-ranking of all foreign currency exchange providers.
Transfers
How can I track my transfer?
How can I look at past transfers?
You can view all your details, and all past transfers online simply by logging into your account. If you have any specific queries, your account manager is at hand to advise and help you.
I have a transfer awaiting approval, what does this mean, when will the payment go out?
This often means we still awaiting your selling currency into our account but as soon as we receive the payment in, we will send it out immediately (dependent upon bank cut off times). However, it may also mean your account needs updating, we require documents to support the payment, or the payment is being reviewed, however your account manager will be in contact with you should this be the case.
Customer Service
What do I do if I am unhappy with any part of the service?
If at any time during the service, you are unsure or unhappy about anything please just speak to us and we can address any queries or concerns you may have.
Your account manager is there to help you, so just call or email and we will deal with your query as soon as we possibly can.
If you would like to log a complaint, just contact our Compliance Team who will happily assist you. Just send them an email via [email protected]
Regular or Recurring Payments
Why would I set up a Recurring payment?
Recurring Payment service removes the hassle from your international transfers. Once set up all payments are made automatically on your behalf, no need to call or chase as your payments happen automatically.
Who is this service for?
There are many reasons you might be sending regular payments overseas, here are just a few examples:
Pensions and Investments
Mortgage Payments
Household bills and expenses
School or University fees
Condominium Fees
Local tax responsibilities
How do I set up a Recurring payment?
Login to your GC Partners account or confirm your recurring payment details with your account manager, and arrange a standing order with your local bank to our bank in the same currency. When we receive the standing order payment we automatically purchase the currency and send it immediately to the beneficiary on the date specified by you.
How can I fix a rate for my regular transfers?
A Recurring Payment is particularly helpful when combined with a Forward Contract. If you are sending funds over on a regular basis but want to budget and plan ahead, knowing exactly how much you'll receive every month from a Forward Contract could be a great option for you. Ask your account manager for more information.
What happens if I need to top up my account in between?
We all have unexpected bills or additional expenses. Your GC Partners account gives you access anytime and from any device and location. Log in to your account, check the exchange rate, buy your chosen currency, and transfer it to your desired destination. Alternatively, give your account manager a call to assist you.
What are the charges to set up a regular overseas transfer?
There are no charges to set up a regular overseas transfer. A standing order from your bank to our bank in the same currency. This is free of charge.
What if I need to stop a recurring payment?
Instruct your bank to cancel the standing order from your bank to GC Partners.
Please also contact your account manager to let them now.
Changing your details
How do I update my contact details with you?
You can update your contact details via your GC Partners account.  If you are updating your passport or adding a new address, we will require a copy of your new passport or proof of address which you can upload when you make the change.
Update your address under the Your Details section.
Please note any change of address you make will be checked by your account manager before showing on your account.
My passport/drivers' licence has expired, why am I being asked for my new one?
If you have given us your passport as part of our KYC verification, then we need to ensure that we retain a valid copy to comply with our regulatory & legal obligations. This means, if your passport expires, we need to be provided with your new one. Login to your account and upload it via your details section.
If your documents are not up to date, it will hold up your payments being sent out.
AED specific questions
I need to supply identification. What can I supply for my address in Dubai?
Click here to see the acceptable documents
We require a passport copy along with your Emirates ID (front and back) or a proof of address document, this can be your rental contract, title deed to property or a bank statement.
What fees do you charge when I send you AED funds?
When sending AED funds to our Lloyds UK account we cover all fees. You should select apply fees to beneficiary when making transfers to us.
So, if you see your payment has credited 100-150 AED short then this is the sending fee we cover for you, nothing to worry about, your onward transfer will be made in full and as agreed when booking.
I am transferring my funds from my UAE account and it's asking to send in another currency what should I do?
When transferring AED using internet banking, ensure you select sending and receiving currencies as AED, do not send any other currency as you are sending the funds to an AED only account. If you are unable to do this online you should be able to visit a branch and complete a transfer form.
I am transferring online from HSBC and it's showing a different bank address to the one that you supplied, is this correct?
Sometimes HSBC will generate a different bank address to the one we supply which is based in Gillingham. If the address stated says Monument Street this is fine to accept, and you can proceed with the transaction.
My AED bank is asking for the address of the beneficiary, can you confirm what it is
Our registered office address is
3rd Floor
20 Dering St
London
W1S 1AJ
Once I have confirmed a deal do the funds automatically come out from my account in Dubai?
No, we do not deduct funds from your account, the funds should be sent to us via a bank transfer. You can do this online or in the branch.
How long does it normally take once funds leave my AED account to arrive in my GC Partners account?
Usually, 1-2 working days. Most transactions are completed within 24 hours and will depend on how quickly your bank can send the payment to us.
US residents
Am I making a domestic or international wire?
A domestic wire. The account is held in New York, via our partner Western Union Business Solutions, therefore a domestic transfer is needed.
How do I make a transfer to your account?
For smaller transfers you may be able to make a payment via your internet or telephone banking. If you don't have internet banking, you will need to go into a branch of your bank to make a wire transfer.
For larger transfers you may need to go into your bank in person. Ask your bank to make a wire transfer to the US Dollar account details we provide you with, each bank is different and has daily limits, your bank may also be able to increase your online limits to avoid visiting a branch.
Do I need to quote a reference on the wire transfer?
When you arrange a transfer with GC Partners, we give you a reference specific to you. It is very important to quote this on your transfer as it allows us to locate and allocate your payment quickly. Failure to quote this reference may result in your payment being delayed.
Do you accept payment by card?
We can take small payments by debit card however there are fees for this, therefore we would encourage you to pay by wire transfer.
Do I transfer via Wire or ACH?
Wire transfers are quicker therefore we would suggest making a Wire transfer rather than an ACH.
Wire transfers normally take 1-2 days. ACH can take up to 5 days.
My bank are asking for a routing number, what details should I use?
Our routing number is 021000018. This is stated on your deal ticket, under branch code.
Do I send my USD to you or the ultimate beneficiary?
You send US Dollars to our account in New York. We send your converted currency to the beneficiary.
What is the bank account name I should quote on the Wire transfer?
We have a partnership with Western Union in the USA, therefore the account name is Western Union Business Solutions.
My bank are asking for the address for the beneficiary in order to make a wire transfer?
Western Union Business Solutions 85 Broad Street, Floor 18-137, New York, 10004
How long does it normally take once funds leave my USD account to arrive in my GC Partners account?
Usually wire transfers take 1-2 days and ACH can take up to 5 days, it also depends on how quickly your bank sends the payment to us.
Timeframes can vary depending on weekends, bank holidays or local bank opening days and times